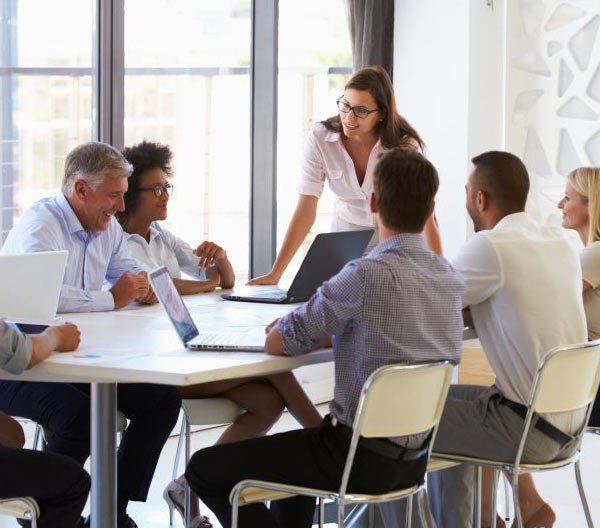 20 Nov

How to Choose the Right Executive Search Firm?

In the realm of hiring top-tier executives, enlisting the expertise of an executive search consultant is a strategic move. These professionals possess the knowledge and networks to identify exceptional candidates, even those who may not be actively seeking new opportunities. However, it can be challenging to know where to begin with the selection of an executive search firm given the overwhelming number of options available.
Here are some invaluable tips to assist you in selecting the ideal executive search agency for your forthcoming executive roles, strategic leadership requirements, or team expansion:
1. Evaluate for extensive expertise in your industry
You need an executive search firm that understands your industry, its challenges and opportunities, and the key leadership positions and responsibilities. The firm should have dedicated resources and senior partners who have deep knowledge of your vertical and a network of relationships with leading-edge talent.
Staying ahead in your field demands not only sound business acumen but also a deep understanding of the latest developments and trends. In this endeavour, an executive search firm can be your ally, assisting you in identifying the thought leaders, trailblazers, and influencers you wish to connect with in addition to the trends. By leveraging their expertise, you can strategically expand your network, forge meaningful partnerships, and gain a competitive edge in your sector. Stay informed, stay connected, and let your network work for your success.
2. Check their credibility and connections
You need an executive search firm that has the reputation and professionalism to represent your company and brand in the market. The firm should have an owner or senior partner leading your search, rather than handing you off to a junior associate. Executives in the C-suite are more likely to reply to someone with a comparable level of seniority and experience. The firm should also have a proven track record of confidentiality and discretion, especially when you are replacing an incumbent leader.
3. Ask about their executive search strategy
You need an executive search firm that has a well-defined and transparent process for finding and attracting the most qualified candidates for your position. The firm should not rely on a database or job board advertising, but actively recruit passive as well as active talent for your specific needs. The firm should also have a clear methodology for assessing candidates' fit with your organization's culture, values and vision.
4. Evaluate their commitment to DE&I (Diversity, Equity and Inclusion)
You need an executive search firm that values diversity, equity and inclusion as much as you do. The firm should have a diverse team of consultants who can bring different perspectives and insights to your search. The firm should also have a proven track record of delivering diverse candidate pools and helping clients build more inclusive leadership teams.
5. Seek full transparency into the talent search process
You need an executive search firm that communicates with you regularly and honestly throughout the search process. The firm should provide you with detailed reports on their progress, challenges and results. The firm should also solicit your feedback and input at every stage of the search and be responsive to your questions and concerns.
6. Check Client Testimonials and References
Explore testimonials and case studies from previous clients. Hearing about other organizations' successful experiences can offer valuable insights into the firm's capabilities and client satisfaction.
7. Consider Global Reach
If your organization operates internationally or plans to expand globally, opting for an executive search firm with a global presence and understanding of international markets can be advantageous.
8. Assess Their Technology and Data Capabilities
"Data-driven insights transform executive search from an art to a science." – John Doe, Industry Expert
In today's digital age, a forward-thinking executive search firm should leverage cutting-edge technology and data analytics to identify trends, potential candidates, and market demands more effectively.
9. Review Post-Placement Support
A great executive search firm's involvement shouldn't end with the placement. They should offer post-placement support, ensuring a smooth transition for the new executive into your organization.
10. Choose a partner that can grow with you
You need to choose the best executive search agency that can support your long-term talent needs and goals. The agency should not only help you fill your current position, but also help you plan for future succession, retention and development of your leadership team. The firm should also maintain a relationship with you after the placement and offer ongoing support and advice.
These pointers will help you choose an executive search company that will assist you in finding the ideal leader for your company.
Conclusion
Selecting the ideal executive search consultant is a crucial choice that can significantly affect the growth and performance of your company. You need a partner who can understand your industry, represent your brand, execute a strategic search process, deliver diverse talent, communicate transparently and grow with you.
One of India's top recruitment consultancies, Cornerstone International Group India, is the perfect partner if you're looking for one. With more than 20 years of experience, we have enabled our clients in diverse industries to find the top executive talent for their businesses.